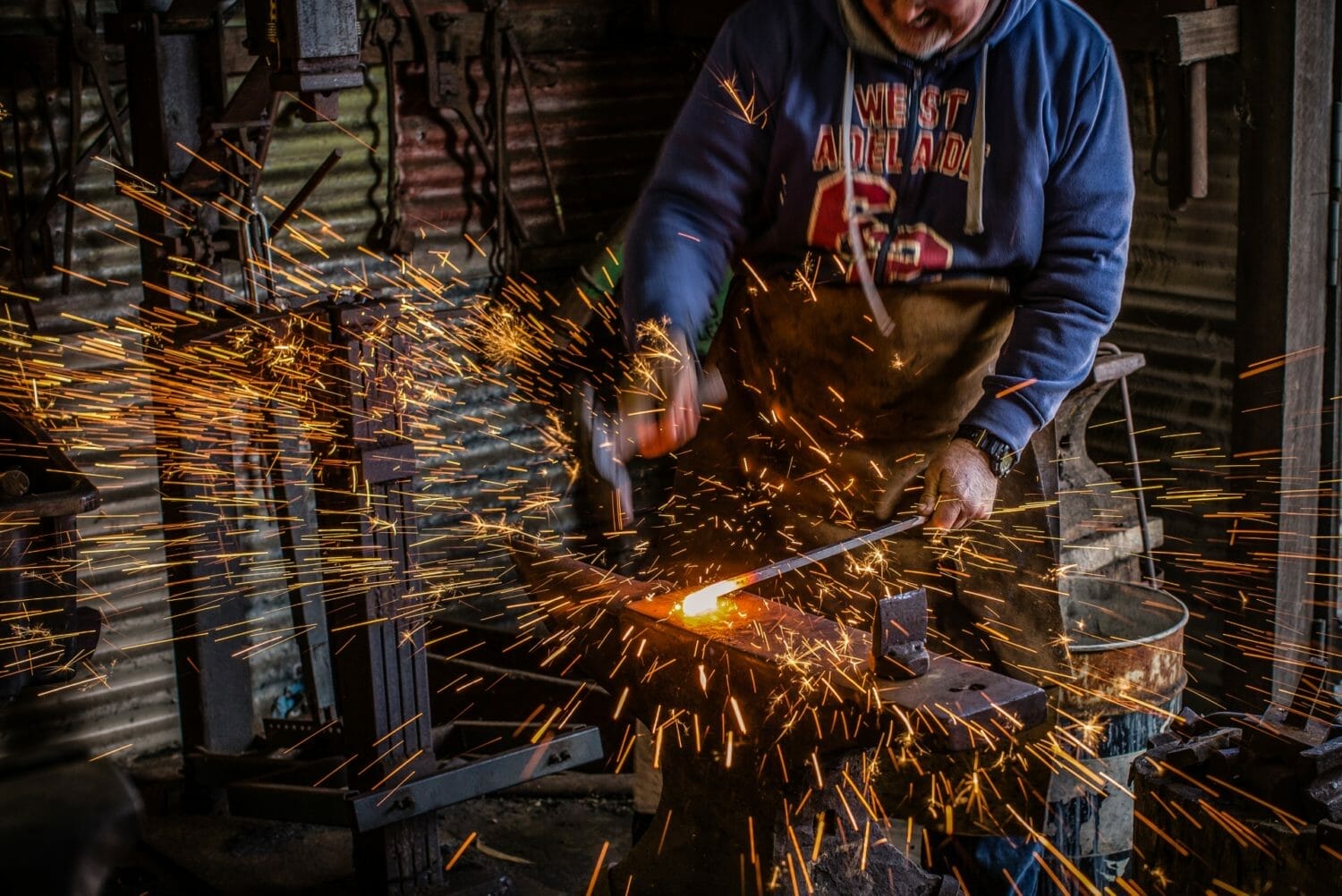 Dave Taylor - Lothlorien Studio
Find yourself discovering local talent
Porongurup is home to a wonderful array of stunning and creative art and craft outlets.
The Gallery at Duke's Vineyard
Featuring revolving exhibitions of artists and photographers who have contributed to the story—past, present, and future—of the Duke's Vineyard label, including:
Former owner Hilde Ranson's collection of "Flornamental" works are intricate, colourful, very ornamental pieces featuring only local Porongurup Wildflowers & Birds. The pieces are all available for purchase and her popular "Porongurup Wildflower Blank Cards" are for sale.
Karen O'Connor is a classically trained artist who has updated the Duke's Vineyard Estate wine labels.
Emily Jackson is a printmaker who has been commissioned to create custom labels for the new range of wines made from surrounding vineyards. 
Scott Kingman is a musician and photographer who is documenting the vineyard, cellar door, wines, and events for the next chapter at Duke's Vineyard.
The Gallery is open Fri-Mon 11am – 4:30pm.
Multi awarded artist blacksmith & wood worker
At Takalarup, overlooking the ancient and picturesque Porongurup and Stirling Ranges, multi award winning artist, blacksmith and woodworker Dave Taylor has built his rendered strawbale art studio and workshops to pursue his passions for wrought iron and woodwork.
The natural warmth and cave like rustic charm of the strawbale building, spectacular panoramas and the powerful ring of hammer on anvil combine to create an experience unique in the Great Southern.
Using the traditional blacksmithing techniques of 'hammer and hand', beautiful local and recycled timbers, and hand rubbed finishes, Dave's work embodies his ideals of craftsmanship, artistic individuality and environmental awareness.
His bespoke work covers a wide range from award winning sculptures featuring a combination of wood and wrought iron, entry statements for local towns, furniture and home adornments, gates and railings thru to hand forged layered Damascus blades for chefs to collectors.
When he gets time Dave is also an accomplished musician, singer songwriter and plays gigs in a number of bands around the great southern.
The Porongurup Village Inn, Shop & Tearooms
Art Gallery at the Porongurup Inn
Adjacent to the Tearoom is an Art Gallery which often has works on display for sale from local artists.
If you're a local artist and would like to display your work, please get in contact.