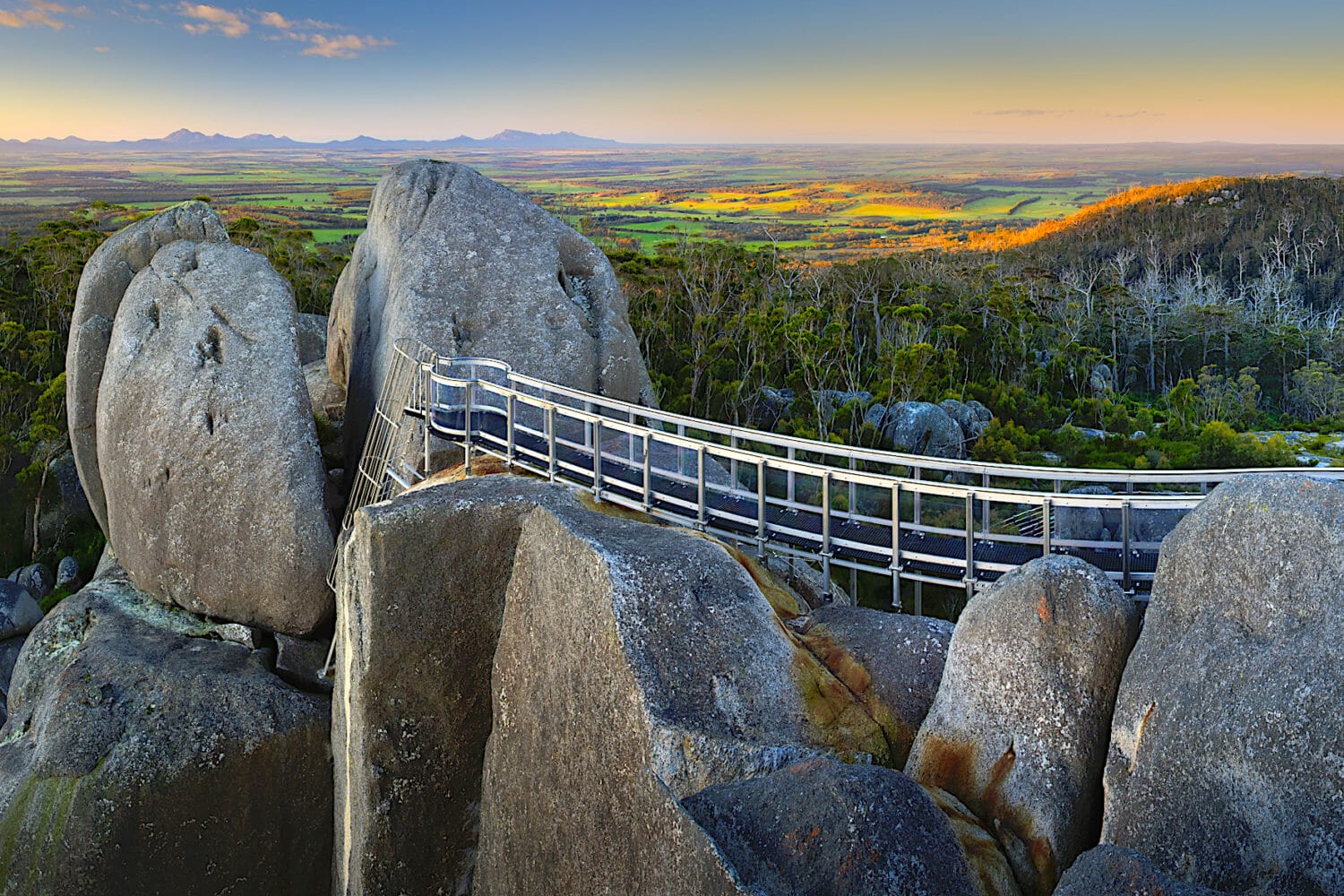 Granite Skywalk, Castle Rock
Find yourself in mountain country
One of the South West's hidden secrets. Spectacular granite formations and boasting one of the richest varieties of plants and wildflowers in Australia.
The Porongurup Range National Park is located in the heart of the very popular Great Southern tourist region and is home to unique wildflowers and extraordinary birds and wildlife.
The Porongurup area offers a choice of many fine wineries, restaurants, attractions and accommodation options in the immediate area to enhance your visit.
The granite from which Porongurup Range is formed is more than 1,400 million years old and has been exposed by the slow weathering of the softer rocks surrounding the range.
Although only 12 kilometres long and 670 metres at its highest point, the range is renowned for its beauty. It is clothed in a luxuriant forest of giant Karri trees and the understorey puts on a brilliant display of wildflowers during spring and early summer.
Nature lovers will find much to see and do in the National Park and our community-owned Twin Creeks Conservation Reserve.
Why not take up the challenge of identifying over 1,000 species of flowering plants and 78 species of birds, from majestic, soaring wedge tail eagles to the electric blue splendid fairy wrens.
For more information about Porongurup National Park, please visit:
Department of Parks and Wildlife or Friends of the Porongurup Range.