Porongurup Festival 2021 Highlights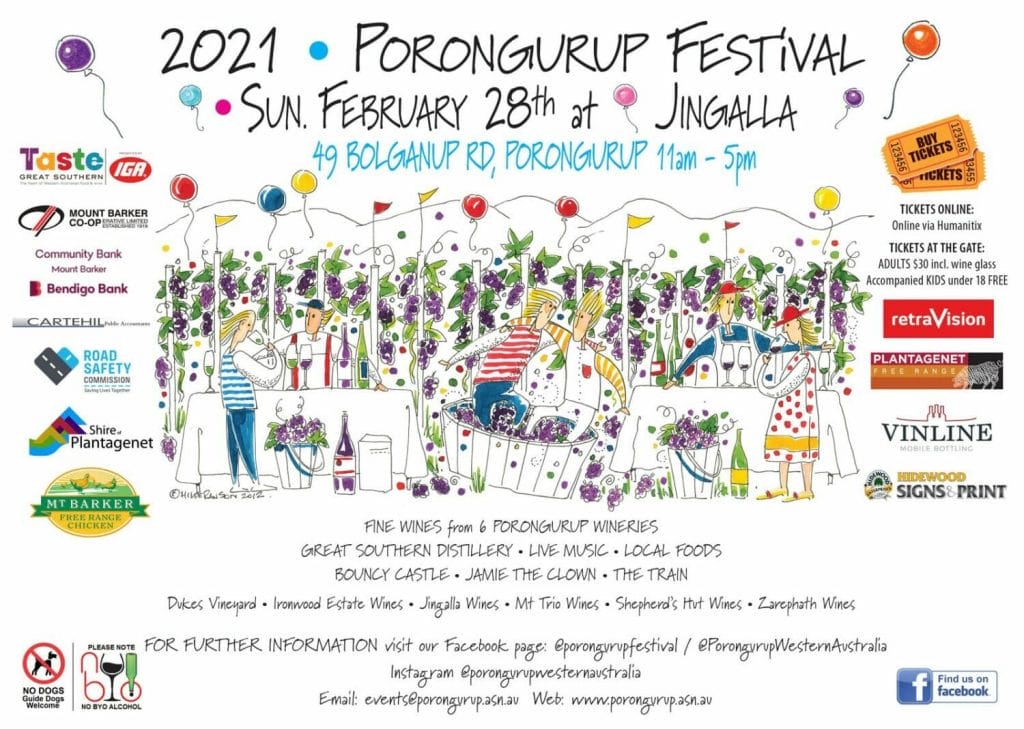 The Great Southern's favourite gourmet festival, set in the stunning Porongurup Range, is a day full of fun for the whole family.
Showcasing local wines, spirits and beer, produce, arts and community projects The Porongurup Festival is held annually on the long-weekend in February/March. The festival brings together visitors, locals, community groups, artisan producers and chefs together for a day of indulgence and entertainment.
So come join us for another spectacular Porongurup Festival, where you can taste, experience, enjoy and appreciate all that is Porongurup!
Eat and drink local, support local.
For the latest information, take a look at our Porongurup Festival Facebook page.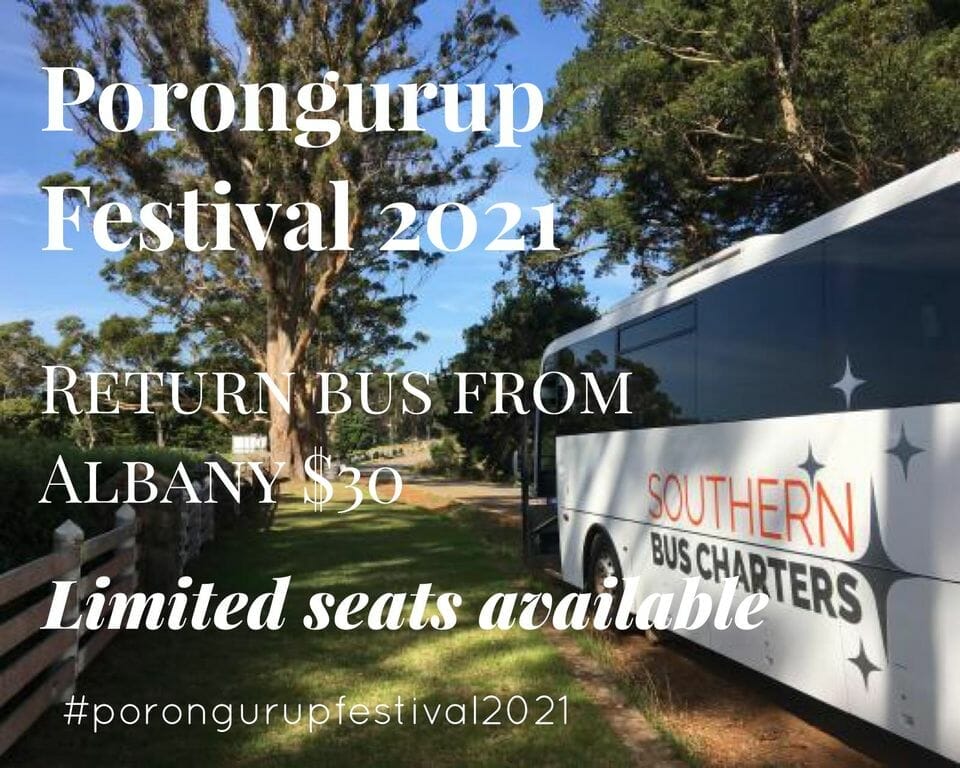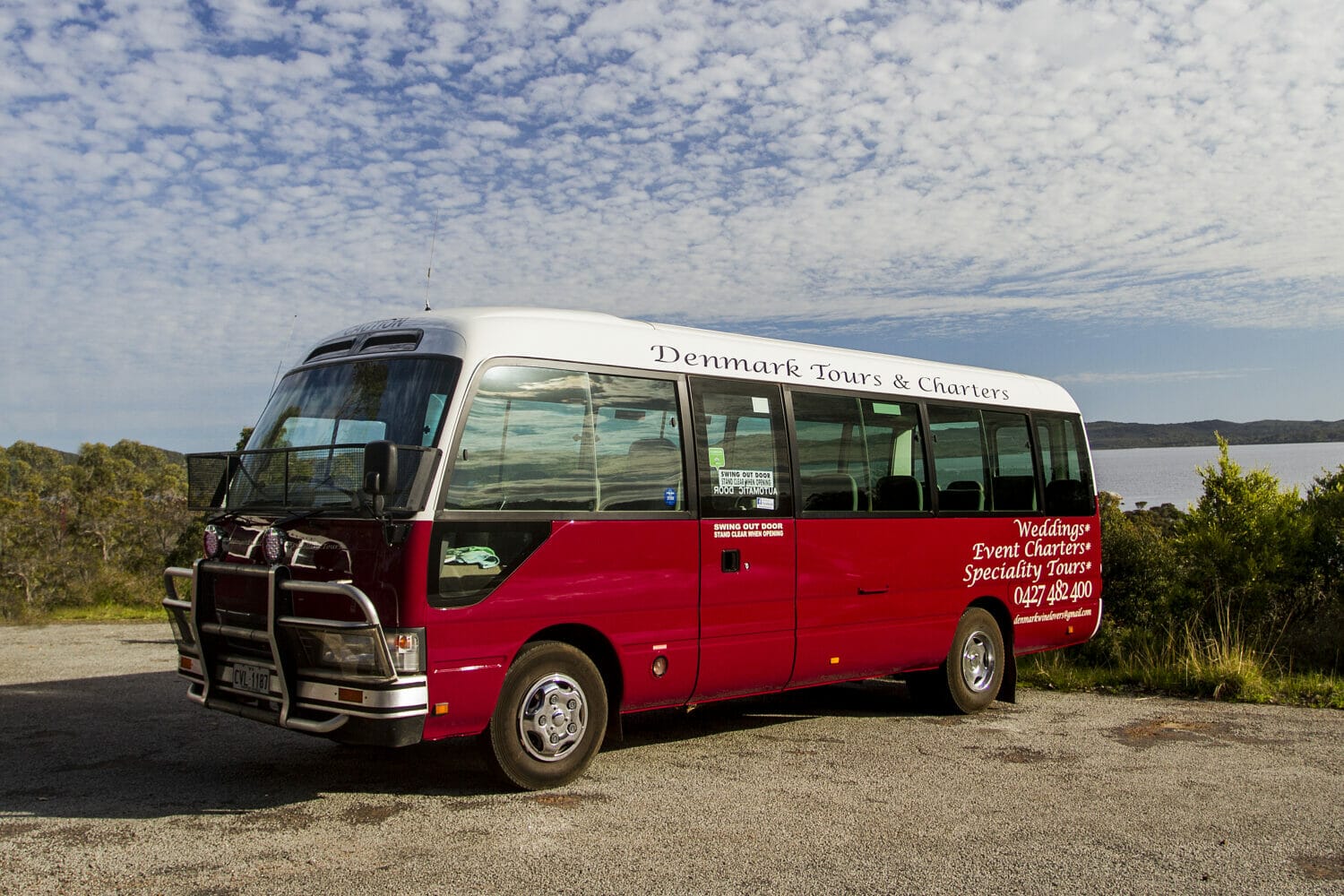 from Denmark, Mt Barker and Porongurup – call Dave at Denmark Winelovers Tours on 0427 482 400
Join Cameron Syme and Limeburners crew for a fun and interactive blind tasting session, held in the Great Southern Distilling Company marquee.
There are 4 blind tasting sessions, two whisk(e)y and two gin tasting sessions to choose from. Each session will run for 45 minutes and will provide you with a chance to understand your palate in a fun creative way. 
BOOK A SESSION to identify flavour profiles in a whole new dimension and perhaps discover something you have been missing out on.
(Note: Purchase your entry to the festival separately)
A COVID Safe Porongurup Festival 2021
The Porongurup Promotions Association Inc. is committed to keeping the community safe and healthy by implementing Covid Safe Measures as advised by the State Government of Western Australia and you can do your bit too.
Stay home if you are unwell
Practice physical distancing
Observe good hand hygiene and use the hand sanitiser provided
Contact tracing is required at all events, achieved via pre-registering for a ticket and by downloading the SafeWA app, to check-in upon arrival.