Porongurup Annual Festival - 2022
NEWSFLASH 28/2/22-
FESTIVAL CANCELLED
Sadly, due to the WA Government introducing Statewide Level 2 public health measures on the 3rd March 2022, we will no longer be proceeding with the Porongurup Festival on 6th March 2022.
Thank you for your patience and understanding during this period of uncertainty.  Keep following our facebook account @porongurupwesternaustralia to keep up-to-date as more information becomes available.
If you have already bought e-tickets, please bear with us; we will be in contact with you with week.
We hope to see you next year at the 2023 Porongurup Festival!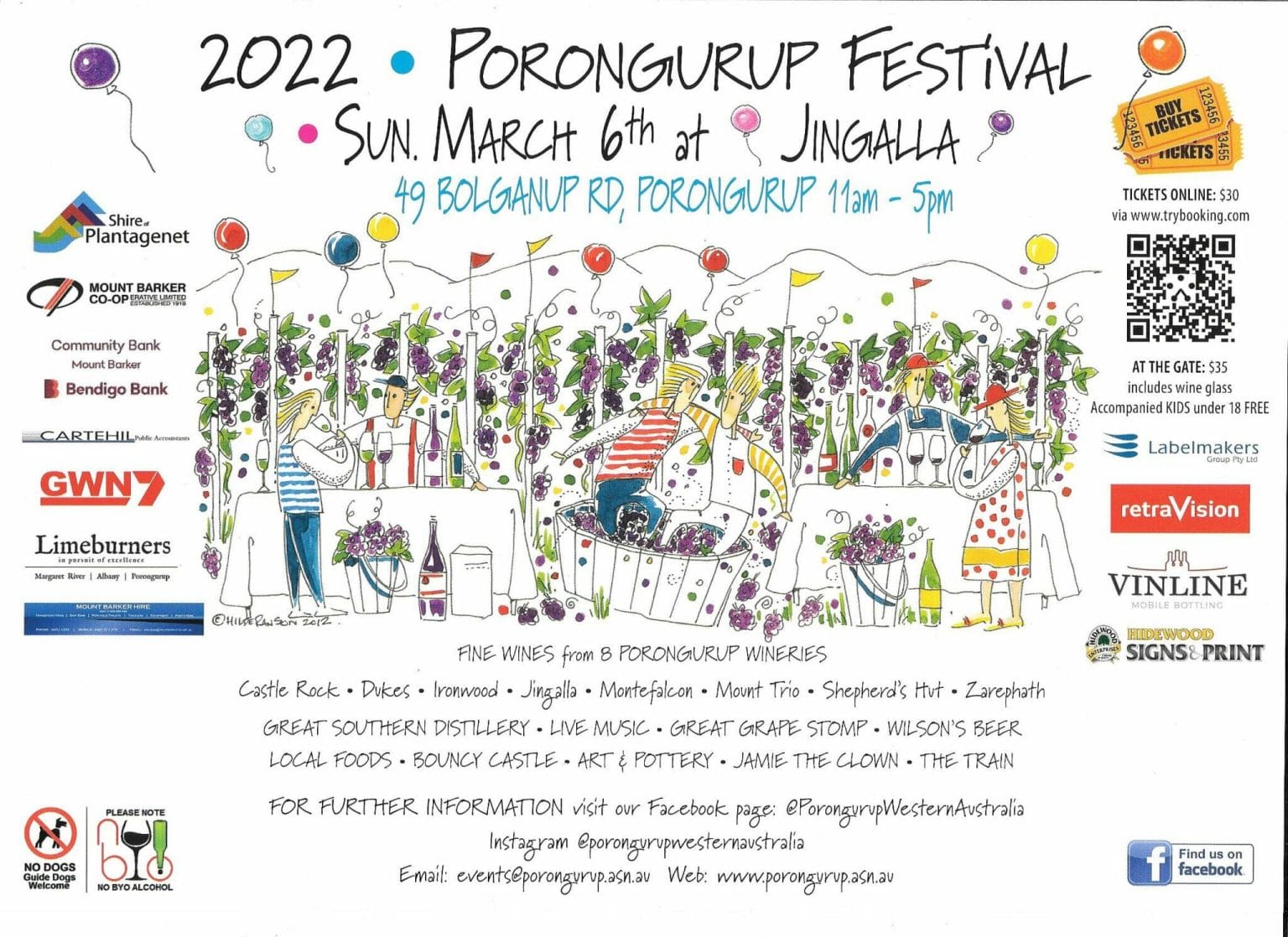 Please note that, as mandated by the State Government, all attendees aged 16 years and over will be required to provide proof of Covid-19 vaccination or their government-issued medical exemption. Children aged under 16 years are not required to show proof of vaccination.
Due to COVID-19 restrictions there will be only one entry gate this year.  All patrons will need to enter the main gate for COVID-19 double vaccination and ID check in. Due to limited phone range we advise festival goers to download COVID-19 Vaccination Certificates and save offline or take a screen shot ahead of time, so you can enter the Festival and enjoy your day.
TICKETS ONLINE: $30
TICKETS AT THE GATE: $35
Accompanied children under 18 years enter free.
Ticket includes entry, a complimentary wine glass and access to local wineries, food stalls and entertainment.

The Great Southern's favourite gourmet festival, set in the stunning Porongurup Range, is a day full of fun for the whole family.
Showcasing local wines, spirits and beer, produce, arts and community projects The Porongurup Festival is held annually on the long-weekend in February/March. The festival brings together visitors, locals, community groups, artisan producers and chefs together for a day of indulgence and entertainment.
So come join us for another spectacular Porongurup Festival, where you can taste, experience, enjoy and appreciate all that is Porongurup!
Eat and drink local, support local.
For the latest information, take a look at our @porongurupwesternaustralia Facebook page.
Masterclass for your palate - Blind Tasting
The Great Southern Distilling Company are hosting masterclasses at the Porongurup Festival.  You can participate in either a Blind Tasting for Whiskey or a Blind Tasting for Gin…or both!
Sessions will run for 45 mins and times are as follows:
12:00 pm  Whisk(e)y tasting session
2:00pm  Gin tasting session
Tickets to these masterclasses are limited.  You can pre-book here: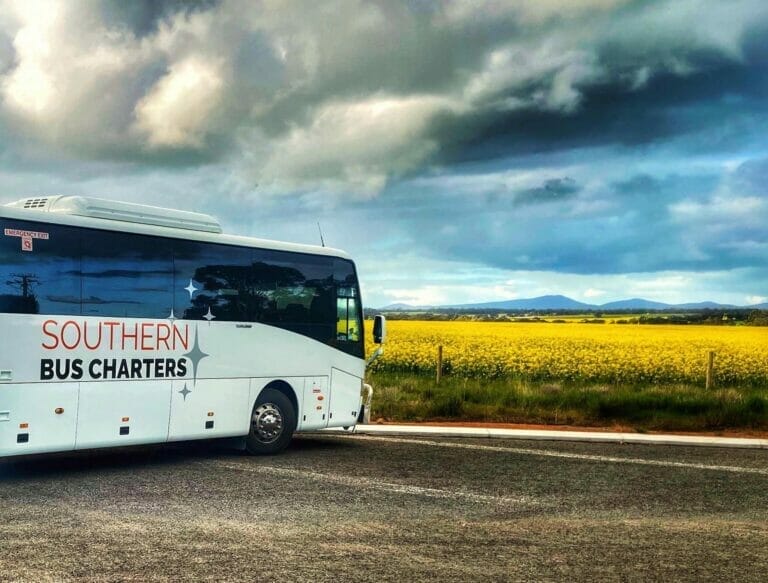 ~ Return transfer only Sunday 6th March 2022 ~
Pickup from Centennial Stadium Albany 10:25am
(Please arrive earlier to allow for time to board the bus)
Leaving from Jingalla Wines at 5:00pm sharp
From AUD$30.00
Please note that there will be no buses running from Denmark, Mt Barker or Porongurup shuttle this year.
This event is proudly sponsored by Shire of Plantagenet, Mt Barker Co-operative Ltd, Bendigo Bank-Mt Barker, Hidewood Signs, GWN7, Labelmakers, Albany Advertiser, Retravision, Southerly, Limeburners, Vinline, Mt Barker Hire, Porongurup Tea Rooms, Cartehill, Nutrien Ag Solutions, WFI Insurance, Southern Haulage Industries, Big4 Holiday Park Albany, Great Southern Fuel, GSR Rural, Motel Le Grande, Plantagenet Sheds & Steel, Thistledown Cottage Porongurup, Mt Barker Chicken, Bevans Baits