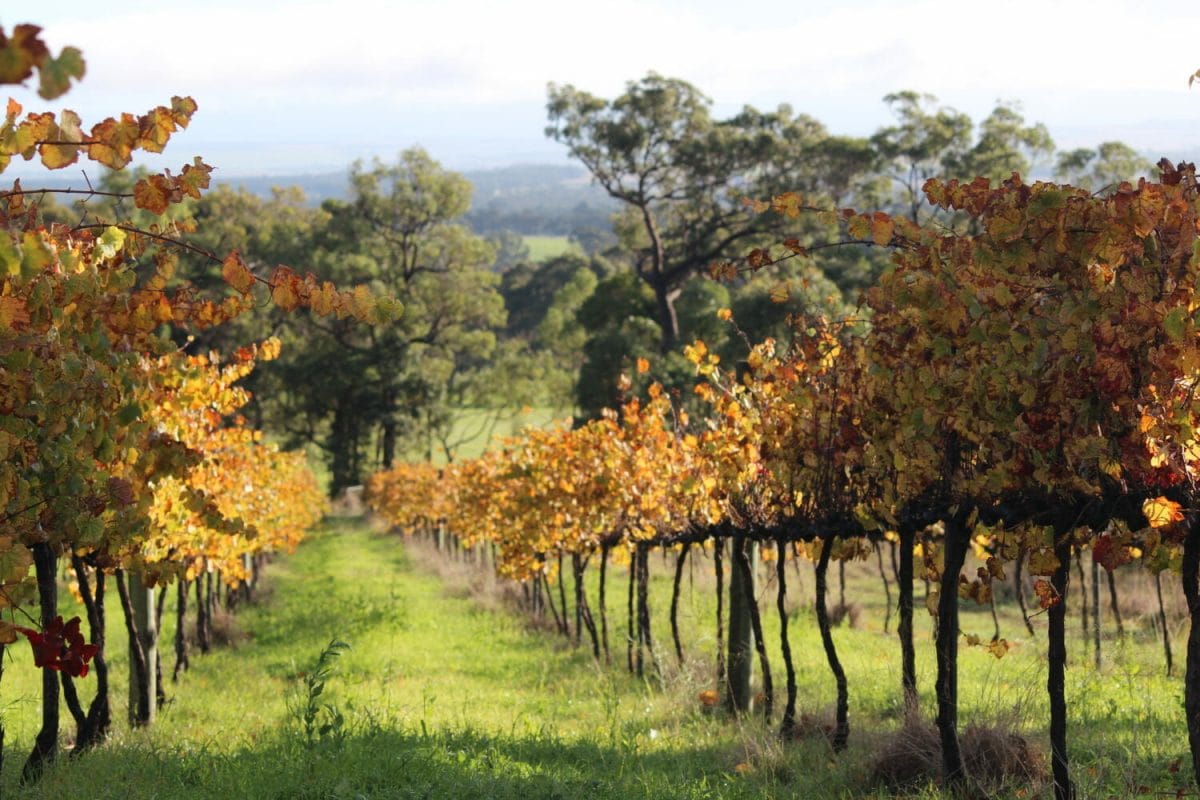 Vineyards in the Porongurups
Find yourself tasting fine wines
Wineries in the Porongurups
Porongurup boasts many boutique, family-owned vineyards and a winery.
You can meet the people who grow the grapes as they take a hands-on approach to crafting their wine.
A distinct cool climate sub-region of the Great Southern, the exemplary wines are renowned for intense fruit flavours. Many awards have been bestowed on a range of wines from the area. The vineyards are located in beautiful surrounds with most boasting spectacular mountain views.
2015 James Halliday Winemaker of the Year
Castle Rock Estate is nestled on the eastern slopes of the Porongurup Range and is named after a prominent nearby landmark, in the Great Southern wine region of Western Australia. The vineyard has a cool and elevated north-easterly aspect, resulting in intensely flavoured wines, particularly Riesling, Chardonnay and Pinot Noir. Castle Rock Estate was established in 1983 by Angelo and Wendy Diletti and is now run by their son Rob.
Cheese grazing boxes available at the cellar door to enjoy with your wine tasting or to take-away.
2019 Halliday Wine of the Year
Duke's Vineyard is the manifestation of Duke and Hilde Ranson's dream, who in 1999 planted the first vines of their 'retirement project.' Their vision and the resulting, award-winning wines are now being carried into the next chapter by winemaker Ben Cane and his wife Sarah Date. The cellar door offers sweeping views of the Porongurup and Stirling Ranges for visitors to take in while sampling some of Duke's outstanding wines and browsing the art in the Gallery, such as Hilde's intricate, colourful, and ornamental pieces that feature only local Porongurup Wild Flowers & Birds.
The Gallery is open daily 10am – 4:30pm.
IRONWOOD Estate Wines & Café
Porongurup Cool Climate Premium Wines
Since 1996, when IRONWOOD Estate Wines commenced, the focus has been the production of premium quality fruit to a standard that will fulfil the ideal of "Fine wine every time…" (with more than 100 awards to date).
The cellar also has a café with great tasting lunches to complement the wines, plus coffees, cakes and local honey. The alfresco patio area provides a panoramic view to the Stirling Range.
Open daily (except Monday & Tuesday)
Family-owned boutique vineyard
Abbey Creek Vineyard is owned by Mike and Mary Dilworth and is situated on the northern slopes of the Porongurup Range in the Great Southern wine region of Western Australia.  The Porongurup sub-region excels in growing cool-climate grape varieties, resulting in intensely flavoured wines. Abbey Creek Vineyard produces Riesling, Sauvignon Blanc and Pinot Noir. The 2018 Riesling was featured in Halliday's Top 100 wines in 2019.
Open: when the sign is out and the flag is flying, or by appointment.
Stunning views to the Stirling Ranges
Mount Trio Vineyard, established in 1989, is a small, very picturesque, family-run vineyard located right by the Castle Rock Skywalk. Enjoy the spectacular views from the deck of the rustic cellar door while sampling some delicious wines.
Open: Occasionally (either by appointment, or whenever the sign is out!)
Award winning, cool climate wines since 1983
One of an exciting group of wine producers located in the foothills of the ancient Porongurup Ranges, Jingalla is a family business established in 1979 by Shelley and Barry Coad and Nita and Geoff Clarke, pioneers who have carved a niche in local wine-making history.
Visit Jingalla and discover their unique stylish wines of captivating depth and intensity. Wines touched with devotion from vine to the bottle.
Open: By appointment only
Established in 1996, a family business with a focus on quality over quantity
Our philosophy at Shepherd's Hut is to produce high quality fruit for premium table wines. The emphasis is on quality before quantity and this is achieved through a no compromise approach to our viticultural management. The end yield per hectare is limited to levels that allow each variety to best develop its characteristic flavours.
We have 18ha under vines including Shiraz, Cabernet Sauvignon, Riesling, Chardonnay, Pinot Noir and Sauvignon Blanc.
No Cellar Sales, order via website please
Boutique, family owned winery producing 100% preservative free natural wines
Montefalcon Vineyard is a boutique family owned and operated venture, located in the Porongurup Wine Region of the Great Southern in Western Australia, between the Stirling Ranges and Albany, just east of Mt. Barker. We farm with sustainable, organic and biodynamic methods.
Our wines are 100% natural, made without the addition of chemicals or preservatives, the way we believe they are meant to be.
The varieties we have chosen to grow in specific locations according to the soil type ensure our wines will have excellent expressions of terroir ~ the French notion of how soil and micro-climate influence vines and form a wine's character.
No Cellar Sales, order via website please